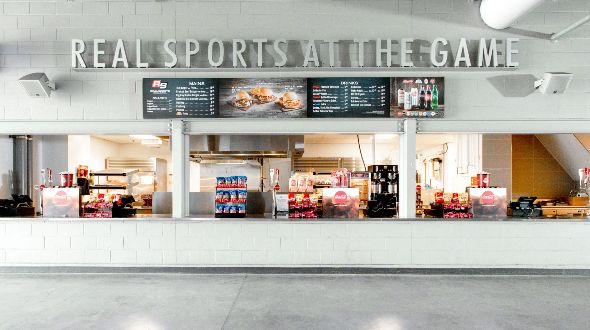 Real Sports at the Game
A spin-off of Real Sports Bar & Grill located in Maple Leaf Square. This stand offers our signature burger, The Big Boy Double Burger. This burger features 2 patties, 2 slices of cheese, 4 slices of bacon with our special sauce on a toasted potato roll!
Located at the top of section 106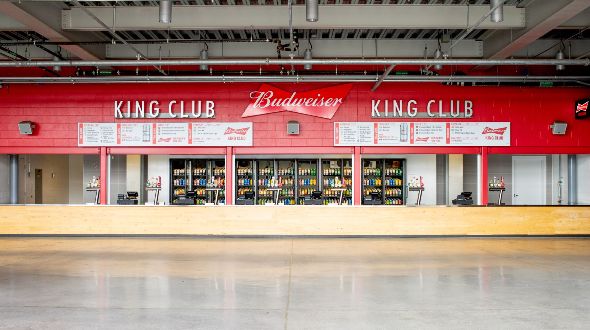 King Club
This bar will satisfy all your craft beer needs
Located at the top of section 107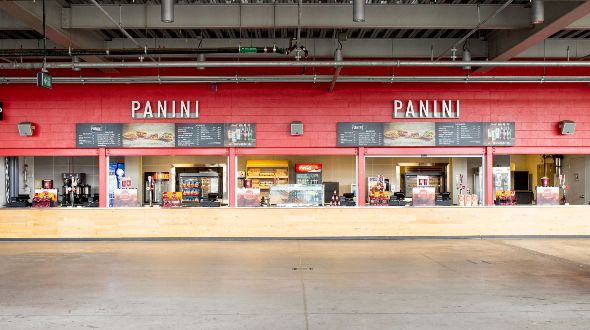 Panini
Serving classic sandwiches and new twists on old favorites such as the Honey Smoked BLT (Thick sliced, beer braised, double smoked bacon is caramelized with a hint of honey in this take on a classic sandwich)
Located at Sections 123, 108 & 207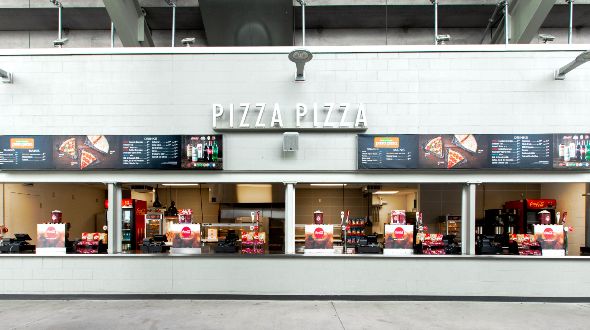 Pizza Pizza
Serving a variety of classic pizza slices as well as some new favourites.
Located at Sections: 108, 109, 115, 121, 127 & 209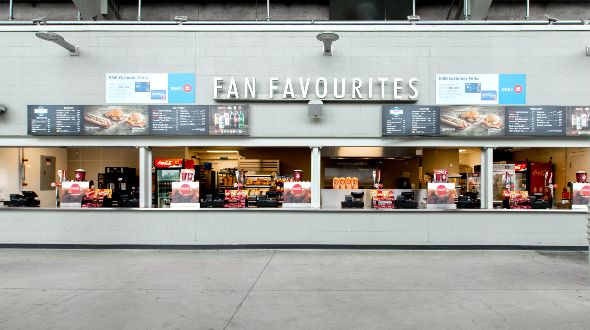 Fan Favorites
Serving all the stadium staples and signature entrees created in-house by the MLSE Culinary Team including the Nashville Hot Chicken (house-made crispy fried chicken breast with hot oil, old kosher dill pickles and fresh slaw on a toasted potato roll) and Chili Cheese Footlong
Located at Sections: 108, 115, 127 & 204